Comic Information
About the Comic
"Operation Lost Cause" is a webcomic created by Collin Bogert and Cat Ford. The comic was initially conceptualized in early 2021, after the death of the Eddsworld Fan Movie project, "Operation Lost Cause" reimagines the characters of Private Martin and General McCoy, giving them their own story.
"Looking to find direction in his life, 22-year-old Louie Martin makes the decision to enlist in the military. Despite his lack of athletic prowess, his technological skills quickly catch the attention of the infamous General Arthur McCoy, who takes the young private under his wing. The general's plans aren't exactly as they seem, however; can Martin figure out his true intentions before it's too late?"
Meet the Crew
Collin Bogert
@PieLordCollin
Co-Creator
Director
Cat Ford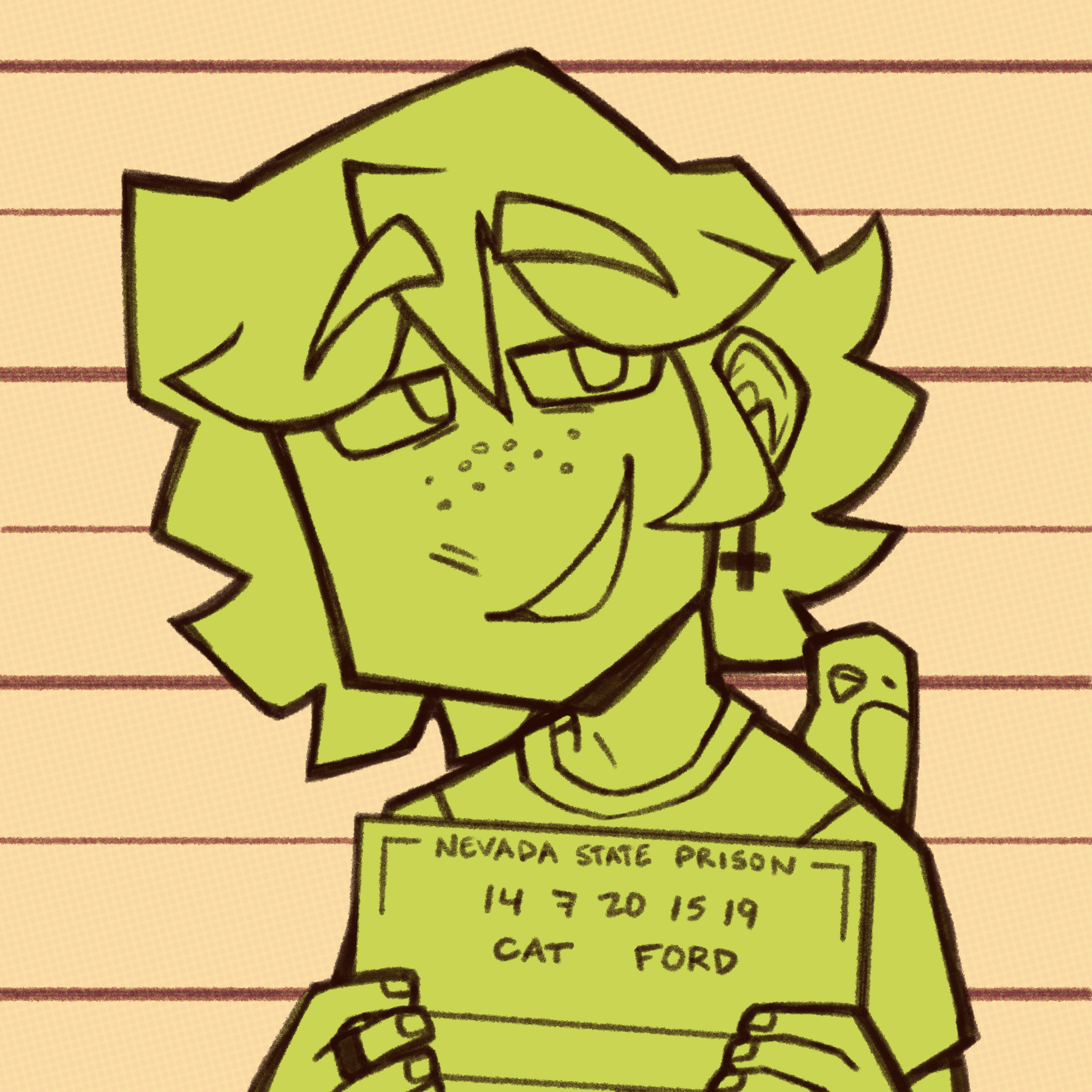 @commanderrcat
Co-Creator
Lead Artist
Louie Chudziak
@JustYourBud
Web Development
Emotional Support
FAQ
Q: Is this an eddsworld fan comic?
A: No, this comic is not set in the Eddsworld universe. It just features Martin and McCoy from the defunct fan movie.
Q: Are Martin and McCoy the same as they were from the fan movie?
A: Not exactly; while they are essentially the same characters, Collin and Cat gave them a bit of an overhaul, redesigning them and giving them more detailed backstories and personalities.
Q: Who even "owns" General McCoy and Private Martin?
A: The rights to use the characters were passed down by the first director when he gave full creative rights over the fan movie to the people working on it at the time. After the project's cancelation and an incident with second director, the dead fan movie and, by proxy, McCoy and Martin, were passed on to Collin. Collin then began working with Cat in June 2021 and they began revamping the characters to make a project featuring them.
Q: Can we see McCoy shirtless?